We can Demolition and clean up any of your old buildings!
Your Waste management experts!
Welcome to Bristal Hauling
Bristal Hauling is a family owned company located in the town of Niverville, Manitoba. We provide garbage hauling services in southeast Manitoba and Winnipeg with front-load dumpsters, roll off bins, demolition services, as well as scrap recycling. We pride ourselves on our reliable, friendly and dependable service.
We service the southeast region of Manitoba including areas such as Anola, Blumenort, Dugald, East St. Paul, Falcon Lake, Grande Pointe, Grunthal, Headingley, Ile Des Chenes, Kleefeld, La Broquerie, La Salle, Landmark, Lorette, Mitchell, Morris, New Bothwell, Niverville, Oakbank, Richer, St. Adolphe, St. Malo, St. Pierre Jolys, Ste. Agathe, Ste. Anne, Steinbach, West St. Paul, as well as in Winnipeg to name a few.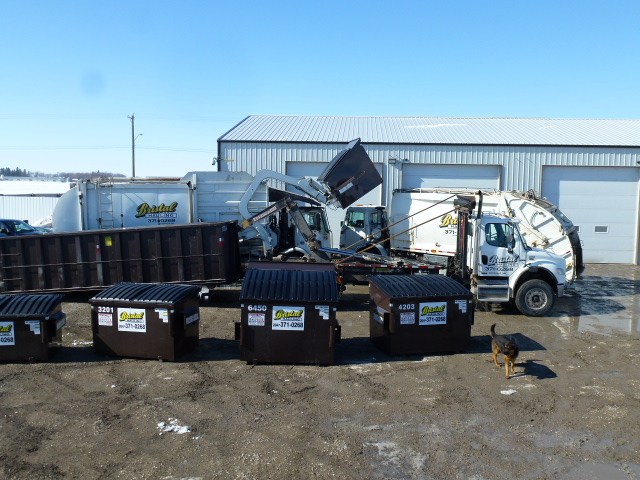 If you have a job elsewhere please contact us to find out if your area can be served.
We now also offer residential garbage drop off at our transfer station for a better rate.
Residential Garbage Pick Up Schedule